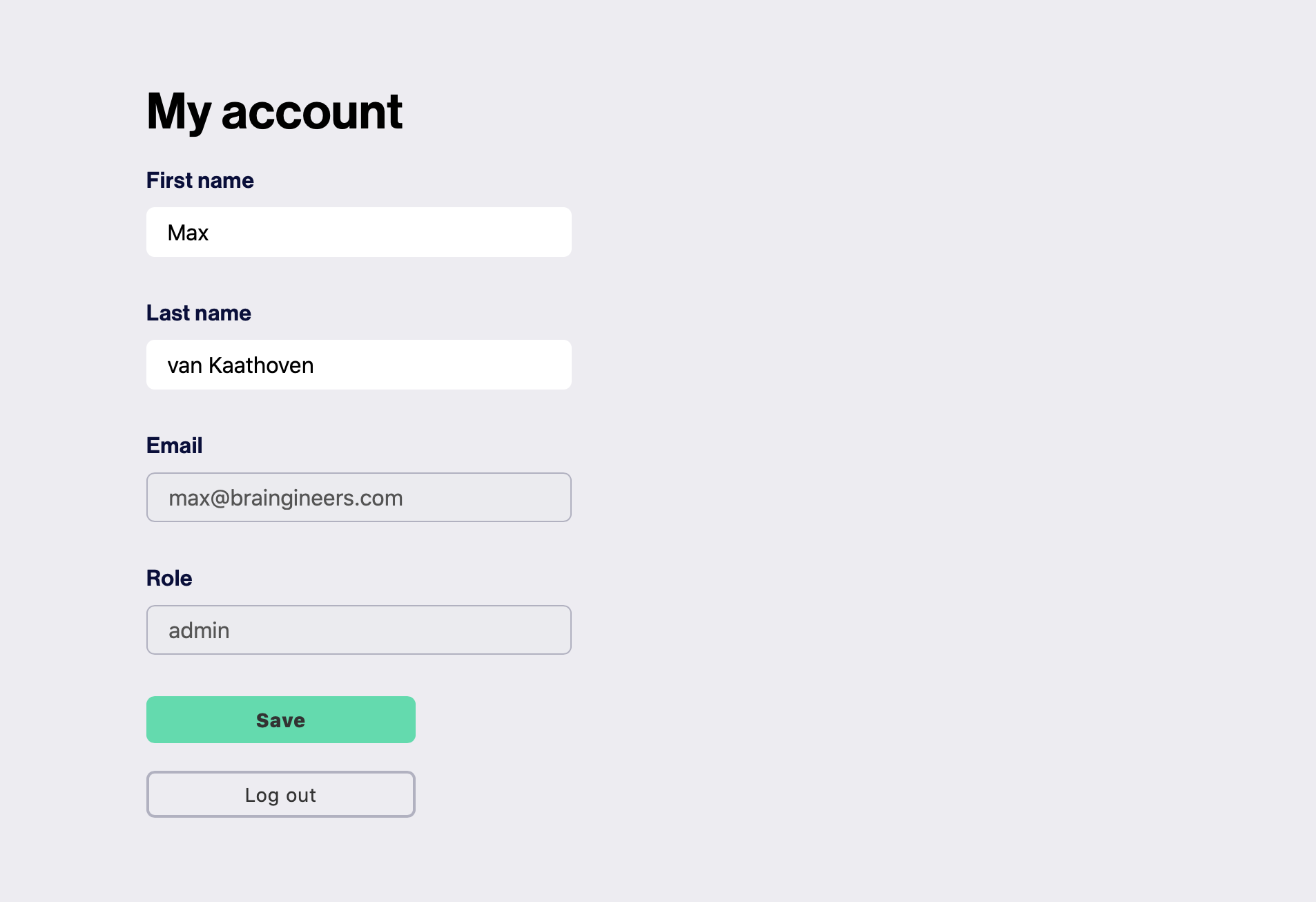 Change your name
Changing your first or last name is easy. Go to 'Account'. Adjust your details. After changing it, don't forget to press save.


Change your e-mail address
When you want to change your e-mail address, you can ask your company admin to do this (see 'Organisation' in the menu to check who your Company admin is).
View your role
Below in your account you can find information about your role. You can be either a member or a company admin.
Member = regular user
Company admin = has rights to add new members