Tests page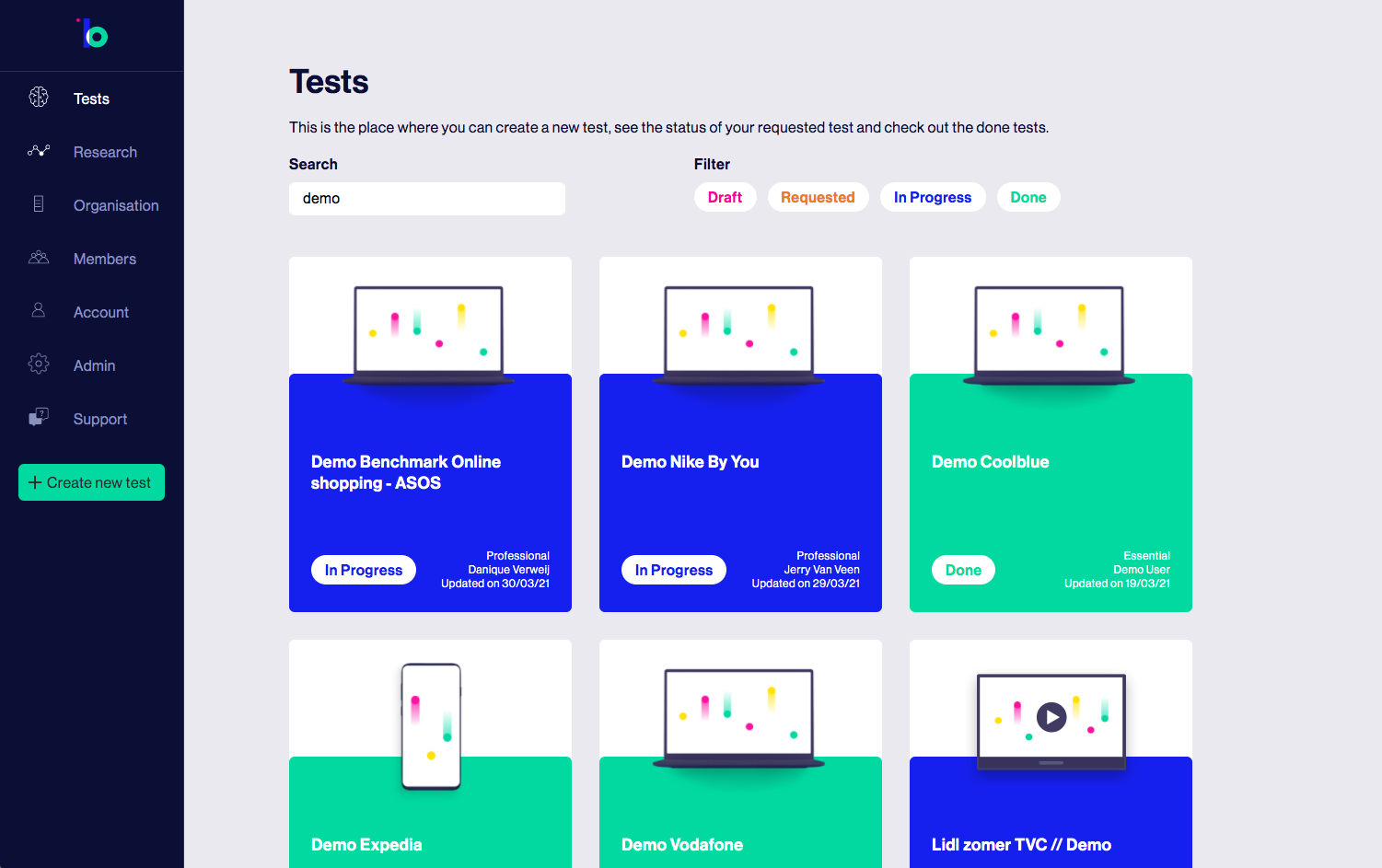 The tests page contains an overview of all tests created by you or your colleagues.
Menu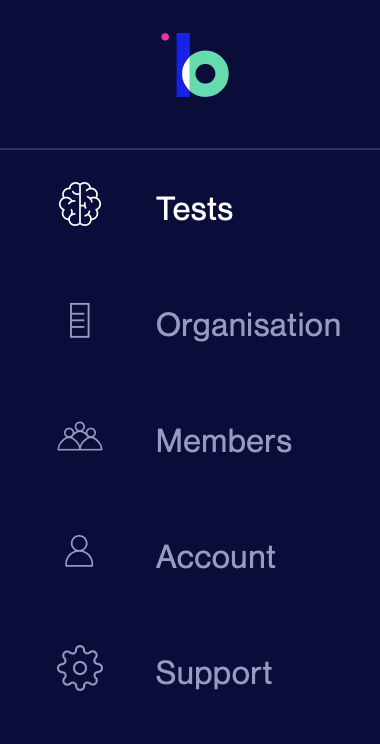 The main menu contains:
Tests (this page)
Organisation: provides information about the number of tests available, contact persons, contract and company details.

Read more

Members: add, edit or remove members in your company.

Read more

Account: your personal account information.

Read more

Support: a direct link to this knowledge base, containing support articles and tutorials
Create new test

In the menu on the left, you will find the 'create new test' button. Clicking this button will lead you to the create new test form, where you can request a new test.
Search & Filter

Use the search bar to search for a test name or the name of a test requester (you or one of your colleagues). The filters can be used to only see tests that are in draft, requested, in progress, or done. Read more on the test statuses.
Test cards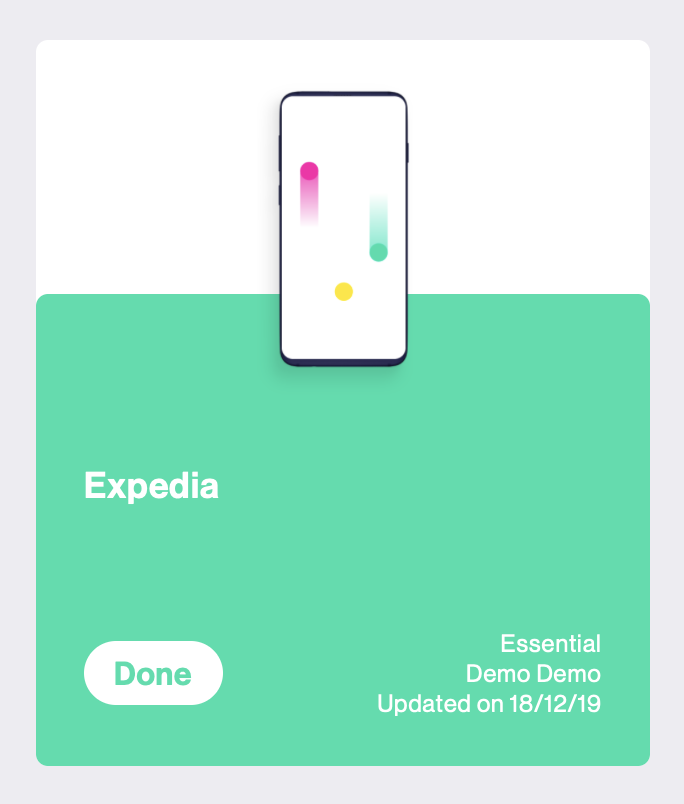 Each card represents one test, and contains some general information about the test:
The test name: 'Expedia'
The status: 'Done'
The type of test: 'Essential'
The name of the requester: 'Demo Demo'
The date it's last updated: 'Updated on 18/12/19'